If your church group, civic organization, or work team would like to participate in a team building activity, we have an opportunity for you! You can team with Safe Water International Ministries (SWIM) to fund and assemble Chlorine Producing Units (CPUs) for distribution around the world.
This is a fundraiser for SWIM.  From this three hour activity we hope to raise at least $1,850. This pays for the material expenses of 50 CPUs.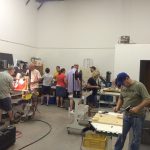 Instead of just asking for money we want to capture your heart!  (Really God wants our heart!)  This amazing approach allows people, working together, to build and hold in their hands a solution to a real world problem.
We usually bring 2–3 people to set up, train, and assist as you build.  We give a brief presentation of our international distribution and various applications followed by a demonstration of the CPU.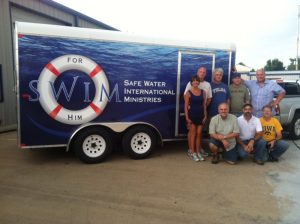 The demand for our chlorine producing units has exploded with the recent outbreak of Ebola in West Africa.  We won't have any trouble placing them.  We provide pictures and stories of the units that your group builds as they become available.