Pastor Abraham stood in front of hole partially filled with water. "I was told about a challenge with a drinking water issue, so I came to see," he said.
Two leaders from a village in southeast Liberia showed Abraham what the people use as their drinking water source. Amazement showed on Abraham's face. "You can drink this water now?" he asked as he looked at this "puddle" of water.
"Yeah! You can drink it!" one responded.
"Are you serious? Show me!" Abraham requested.
The two men knelt down on the muddy ground, cupping dirty-looking water into their hands to drink it. Then Abraham had to try it, so he got down by the edge of the hole and tried the water. He got up with a grimace on his face.
"There is a serious need here!" Abraham said.
Thankfully, the village was given a way to purify the water. Abraham showed them how to produce chlorine with a CPU (chlorine producing unit). "Bless God for our Magkie Foundation for providing the CPU," he said.
Consider the question again: Would you drink from this "puddle"? The villagers in Liberia have no choice, but at least now a CPU will help to make the water safe to drink.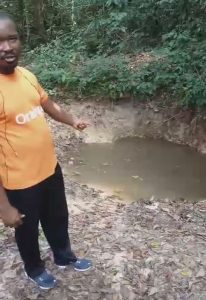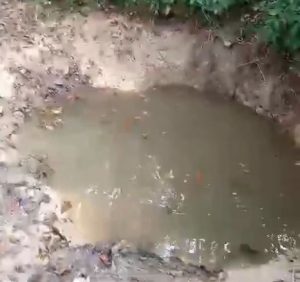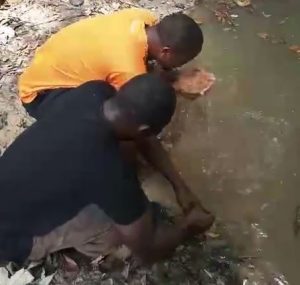 To see the video, click here: https://www.facebook.com/abraham.woto/videos/3884680621563681