Gratitude for Safe Water
The only source of water for Songwe Village in Zambia is a well that the whole village drinks from and depends on. They welcomed the SWIM ministry because of the contaminated water found in the well.
Meet Joyce James. She is 17, married, has one child, and lives in Songwe Village. She and her family learned how to purify their water, so now they have safe water drink, plus it has helped them with a skin disease and diarrhea.
"Thank you Abundant Life Center for this initiative. May God continue blessing you so that many lives may be saved."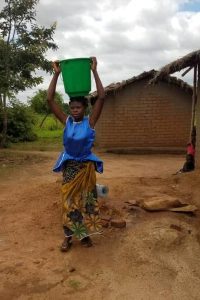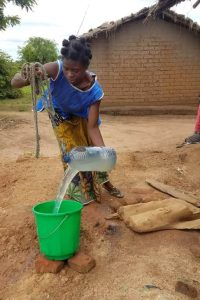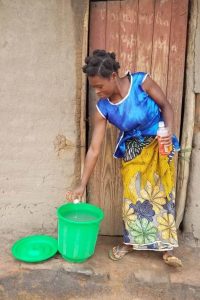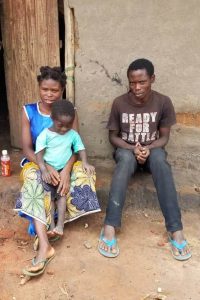 ---
Thank You, Lord, for This Project
In Zambia, this is one of the prayers of those distributing SWIM chlorine producing units (CPUs):
"May our God help us to reach more people in our community by distributing chlorine to purify the water. Thank You, Lord, for this project."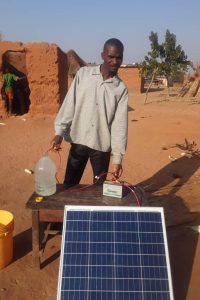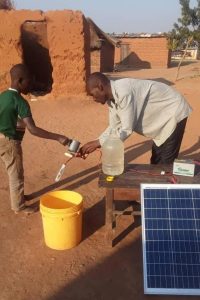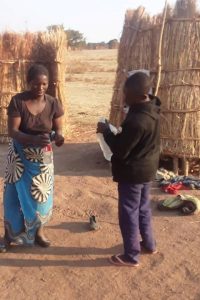 ---
Distributing Chlorine Door to Door
"We are very proud of our SWIM brothers in Zambia. While the country is busy with campaigns and there are so many restrictions due to COVID-19, they do not sit back but continue to find ways of providing safe and clean water. They also make the chlorine and distribute it door to door to be used as a disinfectant," said SWIM team member Moses. "Bravo Pastor Isaac and Pastor Samson!"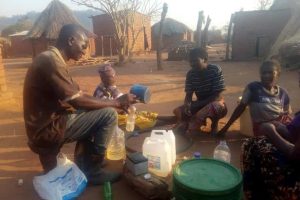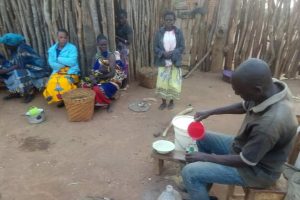 ---
Ensuring Communities Have Safe Water
The SWIM team in Zambia has been busy making and distributing chlorine in order to ensure that communities have safe and clean water. Thank you Pastor Phiri!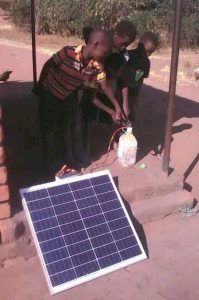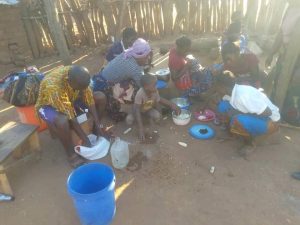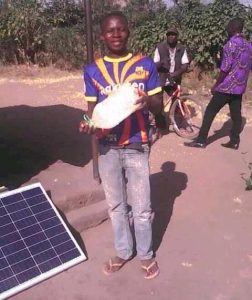 ---
When your dream becomes reality…
Do you remember the excitement when you were given a Bible of your own?
Do you remember the contented feeling of being able to read it for yourself?
Imagine not owning your own Bible or having to depend on someone else to read it to you every time.
This woman's dream became a reality when she was given her own Bible and she could read it for herself.
Safe Water International Ministries (SWIM), in addition to giving out chlorine producing units (CPUs), also distribute Bibles. Special thanks to Pastor Isaac Phiri of SWIM Zambia for sharing the Word and distributing Bibles to new believers.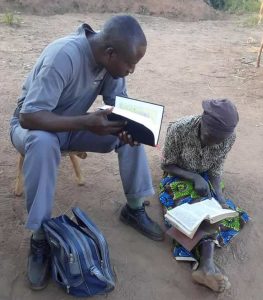 ---
God is Using You to Reach More Lost Souls
The importance of a chlorine producing unit (CPU): We can combat water-related diseases if people can have access to safe and treated water. In Zambia, many of the water sources are unhealthy for human consumption. A CPU can help to make the water safe to drink.
For people in the villages of Kamimba and Ahazi in Zambia, CPU training took place. The people were so happy to have this training and to be given the equipment without having to pay for them. They are especially thankful to SWIM, the Abundant Life Center, Moses Njobvu, and Daka Samson.
"People were happy to receive the materials freely. We thank God and the sponsors. God is using you to reach more lost souls to bring them back to Christ through the ministry," said Pastor Daka Samson.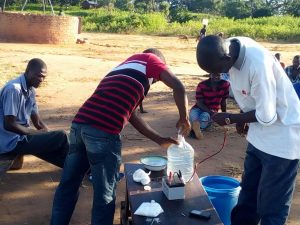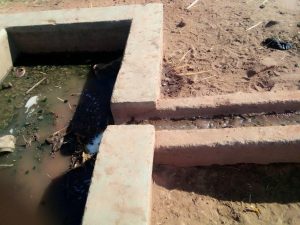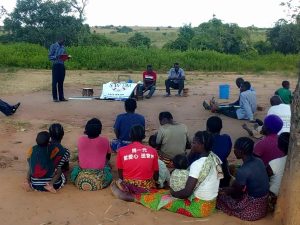 ---
Saying Bye to Drinking Untreated Water
From Zambia with love:
"We thank God for the training we had at Makwesa Community School. Makwesa is surrounded by five villages, two village headmen, and church leaders. We shared with them the Word of God. We gave out a solar panel, a battery, salt, and a CPU so they could start making and distributing chlorine on their own.
With this training, our brothers and sisters are safe from water-related diseases like diarrhea, typhoid, and other diseases. We say bye to drinking untreated water in our community.
Thank you SWIM and the Abundant Life Center!"
           
---
Thankfulness in Zambia
In Eastern Province, Zambia, the people are experiencing positive health results from using the chlorine producing unit (CPU) which is purifying their water. As one person noted, "This project is really helping us by purifying the water. Thank you to all the sponsors."
---
A Testimony from Zambia: Lives Have Changed!
Chlorine testimony from Zambia: Our lives have changed…Thank you SWIM!
Before a CPU (chlorine product unit) was introduced to a village in Zambia, the people there had trouble with diarrhea. Now that they are able to make chlorine and purify the water, there have been no more issues with diarrhea in the village!
---

Amazement in Zambia!
Through a microscope, these people in Zambia were shown all of the germs found in their water. Their expressions revealed surprise and amazement!